The New England Research Group on Dyslexia is an interdisciplinary community of researchers, educators, clinicians, and policy experts, whose work aims at elucidating the biological, including psychological, and social underpinnings of Developmental Dyslexia and related disorders with the objective of improving prevention, early detection, diagnosis, treatment/intervention and social support (including legal, political, and public health) associated with this learning disability.
The 3rd meeting of the New England Research on Dyslexia Society conference will be held in Storrs, CT on October 21, 2017. The meeting will take place on the University of Connecticut campus in Oak Hall.
KEYNOTE SPEAKER: John Gabrieli, Ph.D, Professor of Brain and Cognitive Sciences, MIT
"Dyslexia: From Neurophysiology to Intervention"
NERDY is a regional research group that aims to bring together New England area researchers in the field of dyslexia and related disorders. While we welcome connections and communication with researchers world-wide, constraints due to availability of conference space and lodging unfortunately limits the amount of attendees we can accommodate. Attendees should be aware that lodging in Storrs, CT is very limited and those wishing to stay overnight in Connecticut may need to seek hotels in the Hartford area (30 min drive to UConn).
Click here for information about directions, parking, and lodging for the conference.
Schedule for NERDY Conference
8:30 – 9:00: Breakfast
9:10 – 11:30: Oral Presentations Session 1
11:30 – 12:30: Lunch (provided)
12:30 – 1:30: Poster Session
1:30 – 3:50: Oral Presentations Session 2
3:50 – 4:15: Coffee Break
4:15 – 5:30: Keynote Presentation – John Gabrieli, Ph.D., Professor of Brain and Cognitive Sciences, MIT
5:30 – 6:00: Discussion
*check back soon for Program details
Presenters may upload materials prior to the event here.
We will discuss research on topics including but not limited to dyslexia, individual differences in reading or reading-related skills, relations between reading and other perceptual/cognitive processes (i.e. speech, music), computational models of reading, cross-linguistic studies of reading disorders, animal models of dyslexia or related disorders, and reading education.
Click here for additional information about the New England Research on Dyslexia Society
Click here for a program from the last NERDY Society conference.
  This NERDY Annual Meeting is sponsored by the CT Institute of the Brain and Cognitive Sciences, and Haskins Laboratories and is a partner to the UConn Brain Imaging Research Center.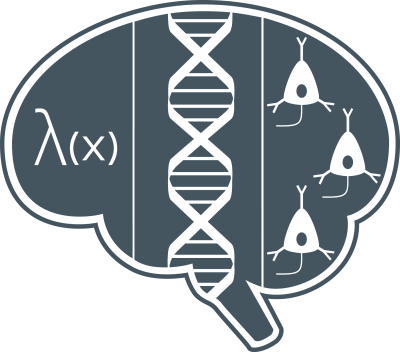 For questions about the NERDY Annual Meeting please feel free to email ibacs@uconn.edu or call the Institute at 860-486-4937.