Colloqiua, Workshops and Lectures, etc.
HIGHLIGHTS from Fall 2017
SPRING 2018
Colloquia will be posted as they are scheduled.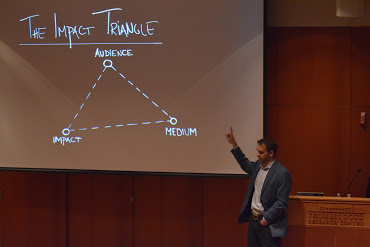 UConn Logic Group
The UConn Logic Group meets every other week for the Logic Colloquium, to hear talks by local and visiting speakers on topics in logical studies. Check out their schedule on the Logic Group Website
IBACS Meet-and-Speak Event



Date:  May 8 & 9, 2018
Time: 9:00am-3:30pm
Location: UConn Alumni Center
The CT Institute for the Brain & Cognitive Sciences will be holding a two-day Meet-and-Speak event where affiliated faculty (from the Storrs campus and UConn Health Center) will give 15 minute presentations describing, in accessible language, the research they have carried out, or propose carrying out, with seed funding previously awarded by IBACS. Graduate Students affiliated with the Institute will be performing short "datablitz" style presentations about their involvement in Seed Funded or related research.
The event will provide an opportunity to learn more about the diverse research that IBACS affiliates are engaged in, and will provide a forum for cross-disciplinary networking.
We shall be providing a buffet lunch, and there will be a poster session each day as well.
Each day will start at around 9:00 (with coffee/tea) and finish at 3:30, with a break at 11:00, a sandwich lunch provided approximately 12:30-1:30 and discussion/poster session from 2:30-3:30.
In addition, the 2018 Meet-and-Speak will feature one internal speaker on Tuesday, May 8 and one external speaker on Wednesday, May 9th.
The external speaker's lecture will be open to the public, and include a reception.
Registration will begin in April, 2018.
Click here to review select Presentations from the 2017 Meet and Speak.
**This page is protected by NetID. If you wish to view the page please send the your UConn NetID to ibacs@uconn.edu with a request to be added to the Access List.