IBACS EXECUTIVE STEERING COMMITEE
Gerry Altmann
Research Interests:
Adult language processing; Influence of context on sentence comprehension; Event comprehension; Interface between language and vision.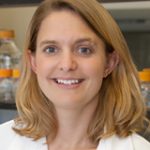 Institute Associate Director
Genetics and Genome Sciences
Stormy Chamberlin
Research Interests:
My laboratory uses induced pluripotent stem cells (iPSC) to model and study human imprinting disorders.
R. Holly Fitch
Research Interests:
Animal models of neurodevelopment and cognition; Models of neurodevelopmental disruption (genetics, early injury) and developmental disability.

Neag School of Education
Devin Kearns
Research Interests:
Reading acquisition in children with dyslexia, and interventions to improve word reading skills.
Jim Magnuson
Research Interests:
Language processing, especially real-time integration of information at multiple scales; Language development; EEG/ERP, Computational modeling.
UCHC and Jackson Laboratories
Min Tang-Schomer
Research Interests:
My research seeks to develop biomimetic tissue models for the nervous system. Currently I focus on developing personalized brain tissue models with human patient brain cells. The goal is to use these "brain-in-a dish" models to understand and treat neurological disorders, including pediatric brain tumors.
Biomedical Engineering
Sabato Santaniello
Research Interests:
My laboratory develops modeling and analysis tools to understand the effects of neural disorders on the brain's electrophysiology, from single units to neural populations. We also focus on designing control algorithms for adaptive, robust, optimal neural prostheses, with application to Parkinson's disease, epilepsy, deep brain stimulation, and brain-computer interface. One ongoing project aims to develop algorithms for automatic localization of the epileptogenic onset zone and seizure onset detection in drug-resistant epileptic patients. Another ongoing project aims to understand the role of stimulation-elicited resonant effects in the motor striatum in the treatment of Parkinson's disease.
Linguistics
Jon Sprouse
Research Interests:
My research starts from two working hypotheses: (i) that there is an underlying combinatorics to human language syntax, and (ii) that this combinatorics is implemented in the human brain.
Associate Director of Brain Imaging Research Center
Psychological Sciences
Roeland Hancock
Research Interests:
Current research interests include the use of magnetic resonance spectroscopy to study neural excitability in auditory and language processing; distinguishing genetic and environmental contributions to language pathways; and developing tablet-based games for cognitive and literacy assessment.

Director of Cognitive Science Program
Psychological Sciences
Letitia Naigles
Research Interests:
Childrens' language acquisition and language development.
Executive Committee Meetings
   Executive Committee members, click here to get details about meeting dates, agendas and minutes.
IBACS INTERNAL ADVISORY BOARD
Jeff Shoulson -  Vice Provost for Interdisciplinary Initiatives
Lisa Park Boush -  Associate Dean for Research and Graduate Affairs
Michelle Williams -  Associate Vice President, Research
Michael Lynch -  Director, Humanities Institute
George Kuchel - Director, Center on Aging, UConn Health Center
Amy Gorin -  Associate Director, Institute for Collaboration on Health, Intervention, and Policy (InCHIP)
The remit of the internal advisory board is to advise both on shorter- and longer-term issues of strategic importance (i.e. advising both on Institute-internal matters but also on issues that may impact externally on the Institute – e.g. strategic developments at UConn, building and space developments, etc.). The board will also monitor and evaluate the extent to which the Institute is meeting both its own and UConn's broader institutional aims.
Internal Advisory Board Meetings
   Internal Advisory Board Members, click here to get details about meeting dates, agendas and minutes.