Research Scientist
Sumbleen Ali
Research Interests:
I work on understanding psychological adjustment and personality as correlates of interpersonal acceptance-rejection. My prior graduate degree in psychology and my current studies in HDFS have given me an interdisciplinary cross-cultural perspective in research. Currently I am investigating the neurobiology of social rejection by investigating the way in which adults' remembrances of parental acceptance-rejection in childhood influence neural responses to rejection.

Yara Aljahlan
Research Interests:
My research focuses on understanding the differences in cognitive functions that children with specific language impairments exhibit at the pre-school age. Specifically, I am most interested in attention, attentional shifting, and processing speed. Understanding how these cognitive functions present themselves in this population and the effects they play on language acquisition at this age will impact the way we provide assessment and treatment for children with specific language impairment.
Mary Baumgartner
Research Interests:
Even though minor intron splicing is required to remove only a small fraction (<0.5%) of introns during the process of gene expression, disruption in minor splicing has been linked to microcephaly, corpus callosum agenesis, intellectual disability, and ataxia. My research is focused on understanding how minor splicing regulates gene expression in the mammalian cortex, and how minor splicing-driven shifts in gene expression inform cortical development, cortical function, and ultimately behavior.
Linda Boshans
Research Interests:
My research focuses on the neurogenic fate potential of NG2 cells, a type of glial progenitor cell. NG2 cells share a close lineage with interneurons, and through forced expression of a pro-interneuronal transcription factor, NG2 cells can be reprogrammed into neurons. Specifically, I am interested in the genetic and molecular changes that occur to produce the fate switch of NG2 cells into GABAergic neurons.

Thomas Brooks
Research Interests:
I am interested in the interplay between perception, action, and cognition, particularly with regards to how sensory information creates experience. I like to take classical experimental phenomena (such as bistable perception of the Necker cube) and reconceptualize them as action-driven processes. Currently I'm studying how grasping a cube shaped object in different ways can affect which orientation of Necker cube is seen by a person.
Visiting Associate Professor 
Lauren Bryant
Research Interests:
I am interested in higher-order processes (e.g., executive functions) that support emotional and cognitive self-regulation. Specifically, I am interested in environmental (e.g., providing rewards/incentives) and biological (e.g., sex, gender) factors that jointly influence children's self-regulatory abilities. My research incorporates biopsychological and socio-cognitive neuroscience approaches.
PhD Student 
Dandan Chen
Research Interests:
Educational/psychological instrument design and evaluation (i.e., psychometrics), reliability and validity, standardized assessments, adaptive learning
Associate Professor 
Matthew Costello
Research Interests:
My research explores age-related differences in cognition and perception from an embodied cognition perspective. Current research questions focus on how older adults perform in visual working memory, time perception, language processing and tool-use.

Assistant Professor 
Nicole Cruse
Research Interests:
Executive dysfunction after brain injury, TBI, cognitive-communicative disorders, aphasia, and Virtual Gaming as a tool for cognitive rehabilitation
Postdoc Associate 
Charles Davis
Research Interests:
How is meaning represented in the brain? I am interested in semantic representation in language, and the neural circuits that support these representations. My current work is investigating the representation of abstract concepts, looking at the interaction of semantic and episodic memory in the processing of abstract concepts, and the role of the hippocampus in this relation. I am also interested in the distributed representation of semantic memory across sensorimotor areas of the brain (the extent to which sensory, perceptual, and motor areas are involved in processing language), and how these ideas map onto language creation and, from an evolutionary perspective, non-human communication.
Visiting Assistant Professor 
Benjamin De Bari
Research Interests:
I am interested in the physical principles supporting biological systems and their behavior. Biological systems' presence in the world is importantly tied to their functional capacities. I want to investigate the physical principles which underwrite these behaviors, and the physical systems which instantiate these fundamental activities
Riddhi Doshi
Research Interests:
Digital interventions to improve behaviors and outcomes among patients with mental illness, health analytics for predicting suicides, and international research in mental health.

Julia Drouin
Research Interests:
Speech perception, perceptual learning, cochlear implants
Research Scientist
Matthew Eastman
Research Interests:
My current research projects include developing a spatial multiomics platform, assays, and bioinformatic analyses.

Nina Franzen
Research Interests:
I am interested in the social and environmental factors that influence health on a population level. Currently, I am a research fellow with both IBaCS and InCHIP working on understanding the true prevalence of lower urinary tract symptoms in the populations and the stigmatizing factors that determine whether or not a sufferer seeks health care. By figuring out the cognitive patterns of urgency, we can learn how to manage this major public health concern at the individual level.
Roman Goz
Research Interests:
Epileptic spectrum disorders affects millions of people around the world. Related genetic malfunction has been found only for a very small part of those epileptic disorders.Epilepsy might also follow traumatic injury. The changes in electrophysiological properties of neuronal tissue that makes it hyper-excitable, creating a synchronous firing either in a small brain area, or that spreads to multiple brain areas, are still enigma. I'm interested in discovering the answer to that. Understanding what neuronal circuit initiate this synchronous activity, whether there is an origin in a specific cell type is the current goal.
Dameon Harrell
Research Interests:
My interest include understanding the mechanisms underlying auditory temporal processing. Specifically, I aim to conduct research elucidating how sounds are perceptually bound together through time to form auditory streams and how attention allows focus on a single stream in the presence of competing streams.
Kyra Krass
Research Interests:
I am interested in researching sentence processing and bilingualism using behavioral and neuroimaging techniques. I am also interested in how context as well as anticipation are incorporated into sentence processing. My current work involves looking into the connection between verbs and their states.
Grad Student 
Siddhesh Kulkarni
Research Interests:
My research encompasses broad domain of networks, high dimensional data, applied probability, optimization, and advanced Bayesian methodologies. My current research focuses on methodological development in graphical modelling and clustering techniques along with its applications to analyse neuroimaging data such as DTI, Brain Imaging Genetics, fMRI etc.
PhD candidate
Derek Lee
Research Interests:
Cancer metabolism

Postdoc
Lu Li
Research Interests:
3D bioprinting, additive manufacturing for metals, thermo-fluids, multiphase flow, crack of composite materials.
Maurici Lopez-Felip
Research Interests:
My research interests include Complex Sciences, Synergetics, Perception and Action, Embodied Cognition, Motor control and learning.

Assistant Professor
Jin Lu
Research Interests:
Machine learning, AI, health informatics, and medical informatics

Postdoc Researcher
Sahil Luthra
Research Interests:
I am particularly interested in the mental computations that underlie the process of spoken word recognition as well as how these computations are achieved in the brain, and I'm keen to draw connections between computational and neurobiological accounts. As a researcher, I've focused largely on how listeners leverage their knowledge of who is talking as well as their knowledge of what that person is likely to say in order to comprehend the speech signal.
Area of Advanced Expertise:
AFNI
Monica Ly
Research Interests:
My research interests are in improving neuroimaging analysis methods to allow for more in-depth research, and using neuroimaging techniques to explore the basis and treatment of psychological disorders, mood and anxiety disorders in particular.

Jesse Mala
Research Interests:
My research interests include examining the effect of poverty on stress markers (cortisol) and its impact on executive functions. Furthermore, I am interested in in assessing whether sport and physical activity can mitigate overall stress levels and its negative impact on executive function.

Natasza Marrouch
Research Interests:
My primary research focuses on the processing of unpredictability. Building on interdisciplinary postulates from information theory, probability theory, and neurological findings, I explore the role of unpredictability in the formation and persistence of belief systems. To this end I apply a combination of experimental methods, computational modeling, and multilevel analysis of open-source socioeconomic, Geo-spatial data, and individual level data.

Timothy Mckay
Research Interests:
General research topics that I am interested include: Working memory as it relates to sexual minority stress; learning potential and academic achievement in underserved minority populations; as well as mental health behaviors and outcomes in stigmatized populations. Currently working on the UConn/HRC- LGBTQ Teen Youth Study as a Research Assistant with Dr. Ryan Watson.

Postdoc Fellow
Timothy Michaels
Research Interests:
My research utilizes translational and interdisciplinary methods to examine the neural basis of perceptual and cognitive deficits that underlie serious mental illness. Specifically, I am interested in understanding how attention and working memory impairments relate to psychosis and contribute to the pathophysiology of schizophrenia. (Social Determinants of Psychosis/Psychosis Risk.)

Jinjan Mu
Research Interests:
Bayesian network, Bioinformatics
Postdoc Fellow 
Alexandra Palmisano
Research Interests:
My research employs human laboratory and clinical methods to investigate biological, psychological, and social factors contributing to the co-occurrence of posttraumatic stress disorder and substance use disorders, specifically alcohol and nicotine dependence.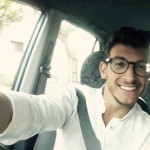 Roberto Petrosino
Research Interests:
Over the past decades, processing of complex words has gained much interests among linguists and psycholinguists. At the same time, however, researchers have been debating on whether the brain actually undergoes morphological decomposition. On the one hand, supporters for single-route models (e.g., Butterworth, 1983) claim that all words are recognized via the same mechanism, with substantially no morphological decomposition happening prior to lexical access. On the other hand, supporters for dual-route models (e.g., Schreuder & Baayen 1997) state that complex words are all involved in a process of morphological decomposition.
Recently, Alec Marantz and his team at NYU have been providing additional evidence from MEG for obligatory morphological decomposition of words prior to lexical access in visual word recognition, independently of any behavioral effects on behavioral RT tests. Their novel approach essentially relies on a minimum-norm estimation for MEG source reconstruction, which allows to focus on the effects that the properties of a specific group of stimuli have on the activity of the brain regions of interest. This correlation analysis technique ultimately allows to study the brain response to linguistic phenomena, which often result not balanced across different group of stimuli.
Although such source localization analysis is based on on the approach of Hauk et al. (2006) to ERP sensor-space data analysis, no attempt has been made yet, in order to assess whether the same kind of analysis is possible with the EEG signal. The project proposed here aims at answering this question. While the data will be collected over the current semester via the EGI system available at BIRC, the summer will be wholly spent in the attempt to analyze the EEG data accordingly to the novel approach above, and compare the EEG results with those retrieve by MEG response. This will shed light on the comparability and interchangeability of the EEG and MEG responses, which will increase future research possibilities.
Robert Pijewski
Research Interests:
My research interests lie in elucidating the fundamental processes underlying aspects of glial biology that lead to nervous system pathology. Accordingly, the focus of my research is to characterize the cellular differences contributing to central nervous system remyelination using human induced pluripotent stem (iPS) cells from multiple sclerosis (MS) patients.
Adjunct Faculty
Sarah Powell
Research Interests:
My research uses electrophysiologic methods alongside behavioral auditory tests to examine individual variability in auditory processing and perception. I am interested in how different experiences may push the limits of clinically "normal" hearing over a listener's lifetime and how research in this area can be translated to better inform both clinical practice and public health.
Rose Presby
Research Interests:
The driving forces behind behavior and behavior change are extremely important. Many discoveries have been made connecting various areas of the brain to specific behaviors and changes due to adaptations. My interests lie in how our microbiome plays a role in our behavior and how that may change based on its state.
Yanina Prystauka
Research Interests:
My research interests are (cognitive neuroscience of) sentence processing in monolingual and bilingual speakers.
Amin Sherafat
Research Interests:
I am interested in to work on neuro-glia interactions, computational biology, learning and Memory, neurodegenerative diseases and bioinformatics.

Assistant Professor
Elizabeth Simmons
Research Interests:
My research encompasses how toddlers with and without language delay learn and process spoken words. I use eye tracking and EEG to answer my research questions

Garrett Smith
Research Interests:
Sentence processing, particularly the effects meaning has on syntactic form; Nonlinear dynamics and self-organization in language and cognition; Computational modeling.

Kasey Smith
Research Interests:
I am interested in exploring the links between auditory perception of species-specific vocalizations and intrinsic brain wave oscillations. Additionally, I am interested in studying the roles of learning and memory in the context of categorical-like discrimination tasks.

Preeti Srinivasan
Research Interests:
My research interests lie at the intersection of communication and Human-computer interaction (HCI). I study information acquisition and processing from social and mobile news media. More specifically, I'm interested in looking at how cognitive processes such as attention, elaboration, engagement, and design features of such platforms impact learning and processing, in a bid to provide design implications to such platforms, and to augment user-experience thereof.